Find new unvented cylinders from top quality installers at the best prices.
Free up space in your home – no need for a water tank in the attic
Enjoy mains pressure hot water supply for the whole family
Flexible installation – place it anywhere in your home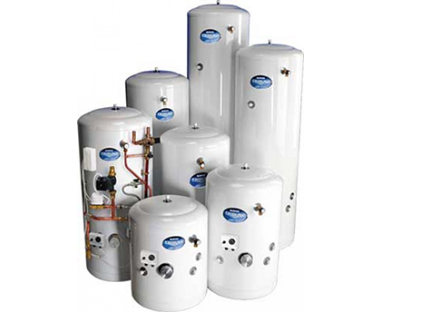 Our team is committed to matching homeowners with reputable installers who can both supply and fit top quality heating systems. By completing our enquiry form you'll receive up to 3 no obligation quotes for the professional installation of a better performing and more energy efficient cylinder for your home.
Unvented cylinders are recommended for any home that has a high hot water demand.
This could be a large home with several bathrooms, or a home with lots of people all demanding hot water at the same time. Unlike vented cylinders which need a cold water tank in the attic, unvented cylinders take their water supply directly from the mains and so tend to deliver higher water pressure.
In replacing your unvented water cylinder, you'll need to consider:
What material is the cylinder and / or immersion heater made from?
How energy efficient is it?
How long is the warranty?
How much will it cost to install?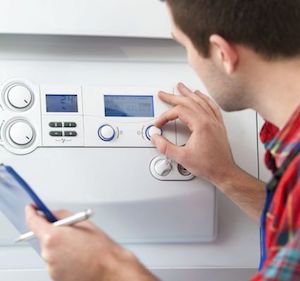 A new unvented cylinder should last for many years to come and, as a long term investment, it's important you have all the information at hand to make the right choice for your home. Where do you find this information? It's time to call in the professionals.
How we can help you
We want to help you get the best deal on your new unvented cylinder, boiler or even your home's entire heating system with as little hassle as possible.  To get the best deal it's important to compare quotes from several installers, but we know this can take time as you trawl through internet research, emails, telephone calls, etc. Instead, why not complete our single form and let the quotes come to you?  We have a network of qualified and reputable installers up and down the country ready to quote for your new unvented cylinder. Simply complete our enquiry form, compare the quotes and find the best deal.
How to get your quotes
Complete the enquiry form – it takes less than 1 minute.
Up to 3 installers provide you with their most competitive quotes.
You choose the best quote for you. There's no obligation to use any of the quotes you receive.
Our service is completely free. We will only ever pass your contact information to a maximum of 3 companies.